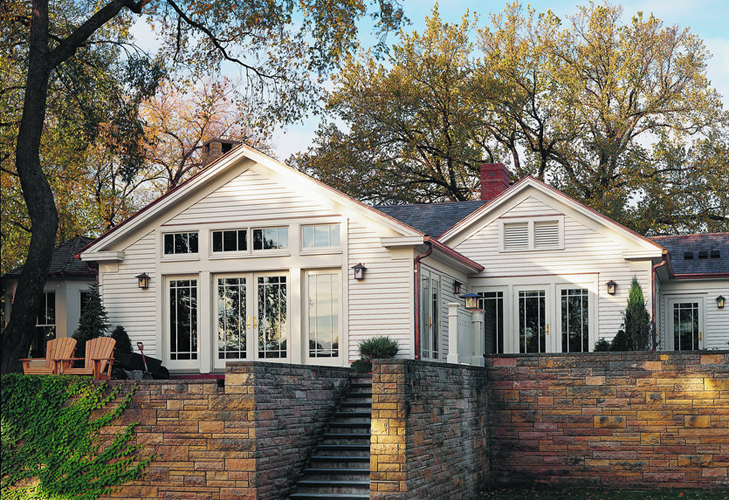 At American Craftsmen, We Know Windows
Maintaining a comfortable indoor climate can be costly throughout the extreme weather months. The US Department of Energy has even noted the financial burdens facing most American homeowners as a result of drafty windows, stating the energy lost over time is equivalent to leaving a window open in your home all year long. Those tiny cracks, leaks, and drafts coming from damaged, inefficient, outdated, poorly constructed, or incorrectly installed windows can add up to a huge drain on your wallet as well as your overworked HVAC system. If you have had enough of watching your hard-earned money slip through the cracks, making the decision to have your old windows replaced with our professionals is a worthwhile investment.
You can trust American Craftsmen to walk you step-by-step through the process of selecting and installing the most energy-efficient, cost-effective, and attractive windows for your home. Our qualified professionals strive to help you make the most informed decision when deciding which windows fit your needs best. Moreover, our experienced installers work tirelessly to ensure your new windows are precisely fitted to meet manufacturer specifications and warranty requirements.
For each window we replace, American Craftsmen will remove the previously set window, clean and prep the area for a new unit, ensure all fits are level, set the replacement window, insulate around the frame, and finally panel, caulk, and trim it out to safeguard against any leaks. Our skilled and knowledgeable installation experts have worked with all sizes, shapes, and styles of windows, so you can feel confident in our unique expertise.
Call or email for a FREE estimate!
Below Are Just a Few Examples of the Most Common Types of Windows We Install: