What's The Easiest Kitchen Remodel with the Biggest Impact?
One of the most complex, but unbelievably rewarding, home improvement project is a kitchen renovation or remodel. Kitchen remodels generally include countertops, appliances and flooring but an often underrated renovation is in the kitchen cabinets themselves. The variety of types, colors, and sizes of kitchen cabinets is almost overwhelming – which means your options to build your dream kitchen (or kitchen cabinets) is easier than you think.
Why You Should Remodel Your Kitchen Cabinets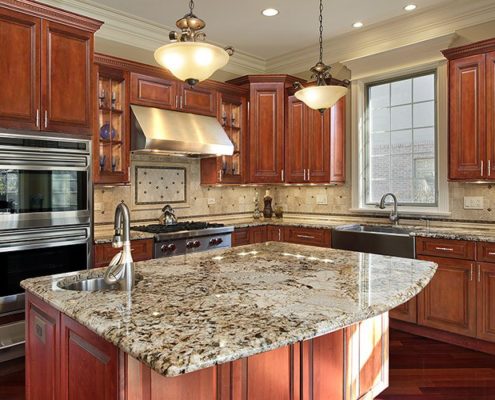 Remodeling your kitchen and/or kitchen cabinets is a great way to dramatically impact the look and feel of your home. Kitchens are, often times, the heaviest traffic area inside of a home. Whether it's for upcoming holidays, such as Christmas and New Year's – upgrading your kitchen cabinets is a great reason to invite friends and family over to see your "newly" designed kitchen.
The wide variety of wood, colors, and finishing options allow homeowners to customize their space. The best news is, not all kitchen cabinets will break the bank either. It's one of the fastest, and most noticeable, kitchen renovation you can begin.
When You Should Remodel Your Kitchen Cabinets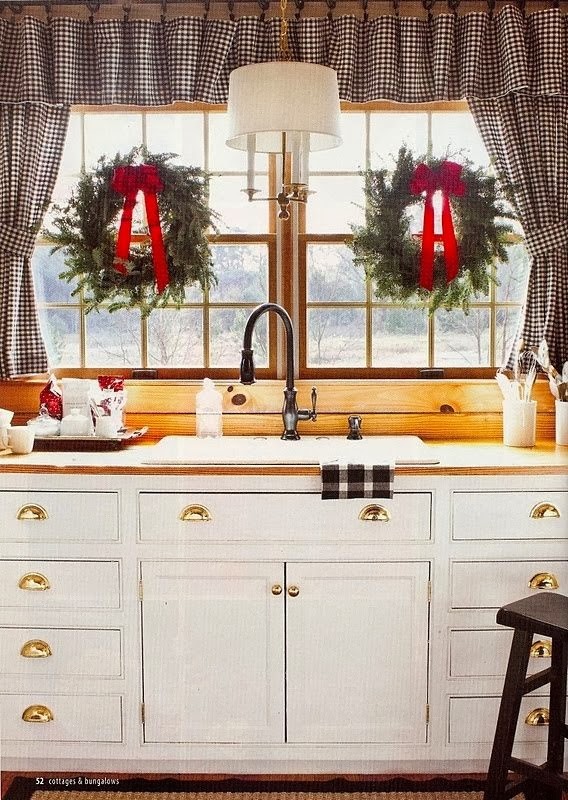 As a homeowner, you should know that there are certain times of the year that serve best for remodeling projects in and around the home. For example, replacing your roof should be done in the warmer months of the year – not only for safety of the contractor, but also to save you money throughout the winter.
The great thing about kitchen cabinet remodeling is that the best time to do so is right now. Not only does a small home improvement project make your house feel cozier for the holidays, there are special deals and prices on most products during this time of year. Replacing your kitchen cabinets is a great Christmas gift to yourself, your family, and your home.
Our Favorite Types of Kitchen Cabinets
As you begin your kitchen cabinet remodel, keep in mind that there are cabinets for every budget and lifestyle. In general, there are 3 types of cabinets to choose from – stock, semi-custom, and custom. There are benefits for each type but certain types do work best for specific budgets.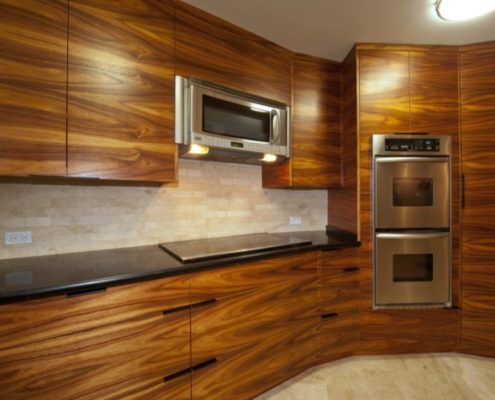 Customer cabinets are a great option for homeowners who are dedicated to building and designing their kitchen exactly the way they want to, which is great! Certified builders take their time with customer cabinets – there is, essentially, unlimited options in wood, colors, and finishing options.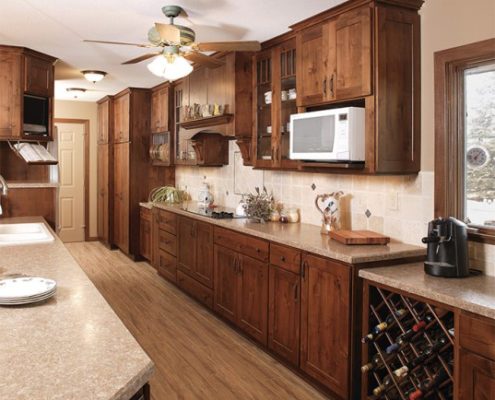 Semi-custom cabinets are a perfect mix for homeowners who are looking for a bit more personalization and variety but who still need to be mindful of their budget and time. Semi-custom cabinets allow you to create a more personalized look as there is a larger assortment of colors, finishes, and wood types to choose from. If a homeowner chooses to install semi-custom cabinets, they may also request that they be built including shelves, door racks, or other organization inserts. Semi-custom cabinets are a great choice, but do also require extra time as they need time to build them prior to delivery.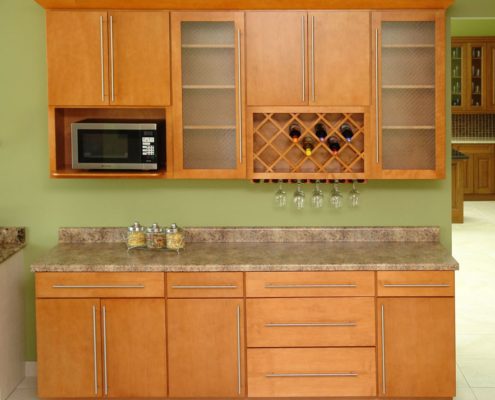 Stock cabinets are the most budget-friendly option to consider while you're remodeling your kitchen and/or kitchen cabinets. These cabinets are pre-made in common sizes and have a decent variety of colors, finishes, and wood types. Stock cabinets are useful for homeowners who are on a tight budget, not only with their money but also with their time. Since stock cabinets are pre-built, the delivery and installation is not time consuming and is very easy for homeowners.
Give us a call today at 302-757-2657 for a free estimate and make sure you invest the time and energy with the right contractors to make the best possible choice for your kitchen cabinets.
Contact Us
American Craftsmen LLC
Est. 2005
Phone: 302-757-2657
Address: 309 S. Walnut Street,
Wilmington, DE 19804
Email Us: Click Here
Hours of Operation
Monday: 9:00am - 5:00pm
Tuesday: 9:00am - 5:00pm
Wednesday: 9:00am - 5:00pm
Thursday: 9:00am - 5:00pm
Friday: 9:00am - 5:00pm
Saturday: By Appointment Only
Sunday: By Appointment Only
Additional Info
Free Estimates
We Accept Credit Cards
Visa | Master Card
Discover | American Express
State of Delaware
License #2005206271
New Castle County
License #GC4795
City of Wilmington
License #7395
City of Newark
License #LC20160000055