Our Guide to Energy Efficient Windows
Winter is coming, and with the changing seasons in Northern Delaware also come increased energy costs. Did you know that keeping your old, drafty windows in your house is the equivalent to leaving one window wide open all winter long? That's how much heat is escaping, and cold air is coming into your home through the small leaks and cracks! Replacing your windows this year with new energy efficient models can significantly lower your heating costs in the winter and your cooling costs in the summer. This not only saves you money but also reduces your carbon footprint and environmental impact on your community.
What Makes a Window Energy Efficient?
Energy efficient windows are ENERGY STAR rated by the U.S. Environmental Protection Agency. An ENERGY STAR rating certifies that the windows are built with quality framing materials and glass. They usually have multiple panes and special product coatings to reflect infrared and ultraviolet lights. Delaware lies in the EPA's Northern Climate Zone, so it's important to buy energy efficient windows made for this climate and our cold winters.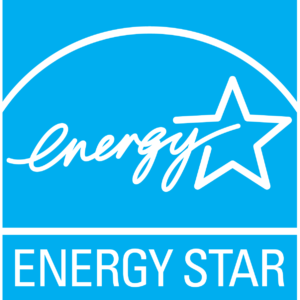 Which Energy Efficient Windows Are Right For Your Home?
If you choose to buy new energy efficient windows for your house this year, you won't be stuck with only one window style. In fact, there are many different options and types to choose from, and here at American Craftsmen we can help you find the perfect fit for your house. Some of our most popular options include bay windows, slider windows, awning windows, double hung windows, picture windows, and casement windows.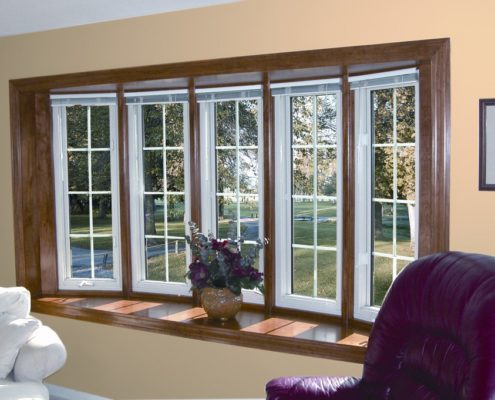 Bay windows are designed to maximize light and views by extending outward. They stand out and can make a great statement piece in your home. They allow plenty of natural light, so they are best placed in north or south-facing windows. Bay windows are perfect for a room that needs a little extra space and are best utilized with a cozy window seat to make a small reading nook.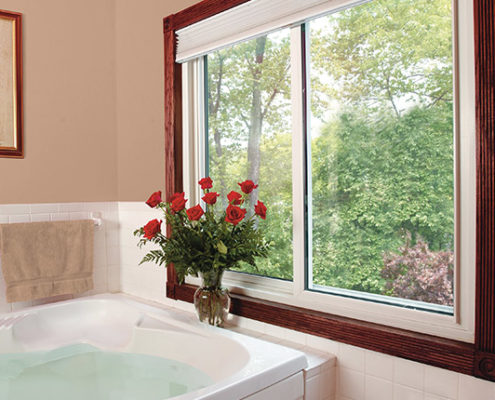 Bay windows are usually only used once in a home, but sliders can replace all of your old, drafty windows. Slider windows open sideways in either direction, due to two sashes that move independently of each other. Slider windows may be a good choice for your home if you want large sweeping views and lots of natural light.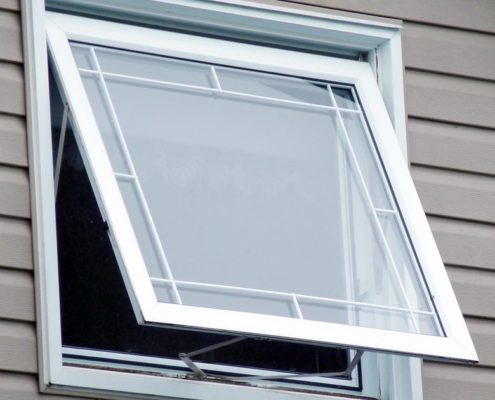 Awning windows have a top hinge that allows them to be opened outwards from the bottom. Awning windows are a popular choice for basement windows because they can be mounted high in the walls while still providing good ventilation for the room and natural light. Awning windows can also be used on other levels of the home, but it's important to consider the placement carefully and make sure they don't open over heavily used areas like a porch or deck, where the open panes can be easily run into or broken.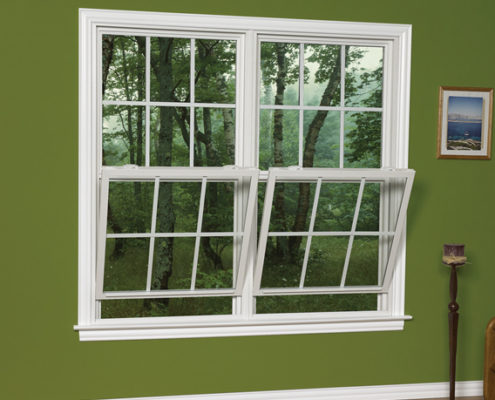 This window choice is one of the most widely used options in Delaware and all of North America. Double hung windows are similar to slider windows but their sashes move vertically and open up and down instead of sideways. Double hung windows from American Craftsmen are a good choice if you want something classic, recognizable, and low maintenance for your home.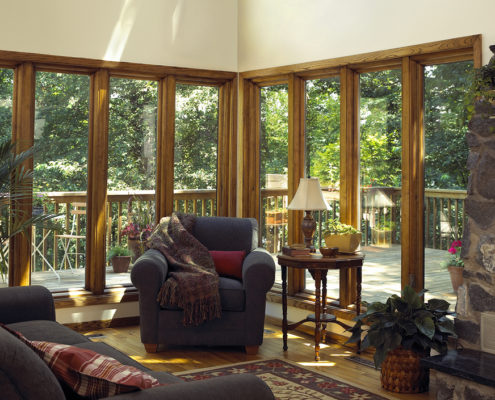 As made evident by the name, picture windows are free from any visual barriers. They make the best use of natural light and allow unobstructed views. They are ideal as only a single statement piece in a home though, because usually they cannot be opened.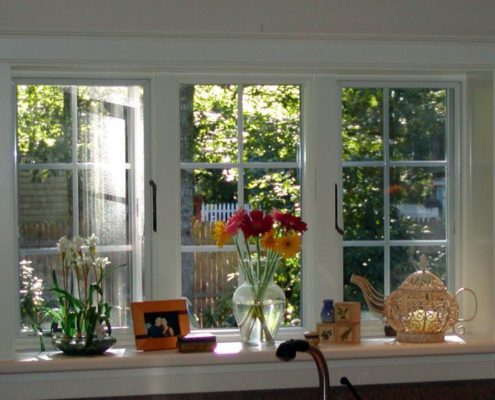 A final window choice from American Craftsmen is casement windows. These windows use hinges to open outwards from the side, like a door. Because of this, they open the widest and allow maximum cross breezes and ventilation for a home. These are a perfect choice for country, lake, and oceanside escapes.
Installing new energy efficient windows in your house requires an upfront investment, but at the end of the day, they can pay for themselves by drastically cutting your energy bills. Still not sure if it's the right option for you? Call American Craftsmen today for a quote, and ask about current Delaware government rebates that may be possible to help subsidize the cost. Then, shop our extensive selection of window styles like bay windows, slider windows, awnings, double hung windows, picture windows, and casements to choose the perfect look for your house. Finally, sit back and relax while our experts take care of all your new window installation needs!
Contact Us
American Craftsmen LLC
Est. 2005
Phone: 302-757-2657
Address: 540 Copper Drive
Wilmington, DE 19804
Email Us: Click Here
Hours of Operation
Monday: 9:00am - 5:00pm
Tuesday: 9:00am - 5:00pm
Wednesday: 9:00am - 5:00pm
Thursday: 9:00am - 5:00pm
Friday: 9:00am - 5:00pm
Saturday: By Appointment Only
Sunday: By Appointment Only
Additional Info
Free Estimates
We Accept Credit Cards
Visa | Master Card
Discover | American Express
State of Delaware
License #2005206271
New Castle County
License #GC4795
City of Wilmington
License #7395
City of Newark
License #LC20160000055