A kitchen island is arguably the most useful thing you can add to your kitchen. With a kitchen island, no matter how large or small, you're able to add counter space, storage, a seating area, and an extra home for appliances all in one. If you have the space for an island and don't have one, now is a great time to add counter space before entertaining for the holidays.
Serving Northern Delaware and beyond, American Craftsmen can help you determine if an island is right for your kitchen. If you're looking for a second sink, a hidden home for your barstools, or an area to add a pop of color, an island upgrade needs to be on your holiday wish-list. Here are some kitchen inspiration photos to show you how versatile islands can be.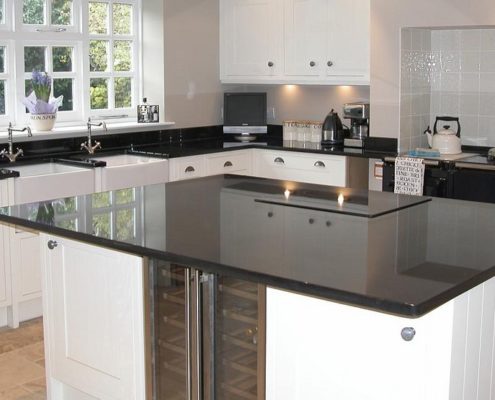 Some kitchen islands are fully functional with outlets, sinks, and extra appliances included. The island above has outlets to plug in extra small appliances that don't have a permanent home on the main countertop; it even has extra cabinet space and a built in wine cooler. If your home is older and you are looking to add a dishwasher, they are also common appliances built into islands. As long as we know what you're looking for, American Craftsmen can help you design a fully custom island with your needs in mind.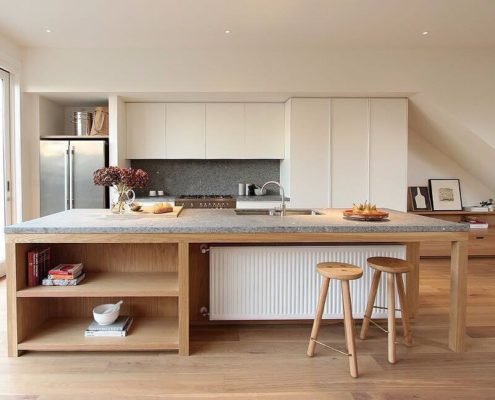 If you don't have space for a traditional kitchen table, adding an island with hidden storage for seating is a great space saving alternative. Even if you do have a table, you can create a hidden bar area that can be used for entertaining and stored discreetly when you don't have company over.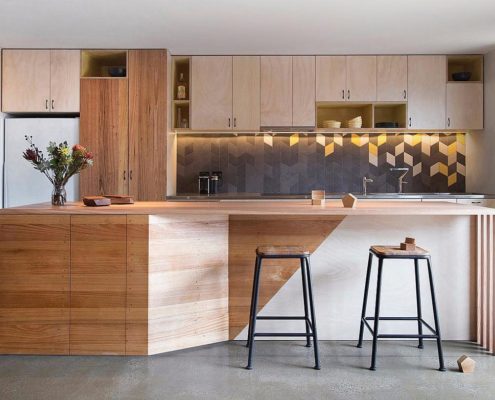 This kitchen not only has a statement backsplash, but the contrast of the white and wood on the island completes the bold look. Islands can be artworks in themselves and help you to completely personalize your kitchen. Instead of white, adding a pop of color can be a great alternative to showcase your style.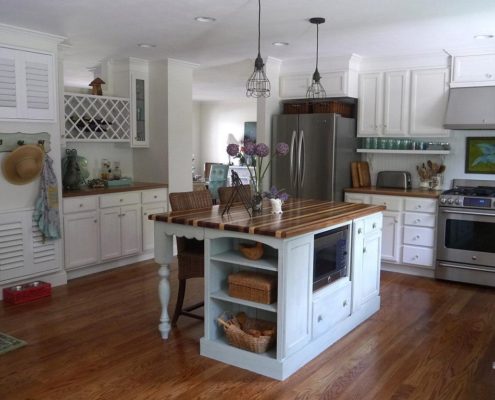 This cute country home added a kitchen island to add a bit of storage and countertop space. With open kitchens like this one, an island in the middle can help improve the flow of the space. The distance between your fridge, sink, range, and any countertop should not be longer than a few steps. If you find carrying items around the kitchen tedious, adding a small island with storage and counter space can eliminate that problem and increase the functionality of the space.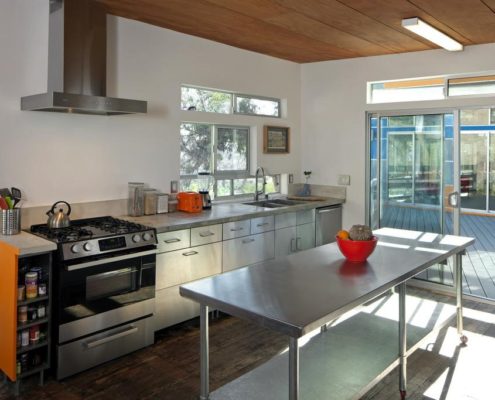 The kitchen island table is simply an island height table that adds extra cooking space to your kitchen. These are typically very easy to install since they're not attached to the floor. The option above can be moved around on the attached wheels and locked into place. This is the perfect option for you if you don't want the commitment of a stationary island, but could benefit from the extra space one gives.
Attention to Accent Lighting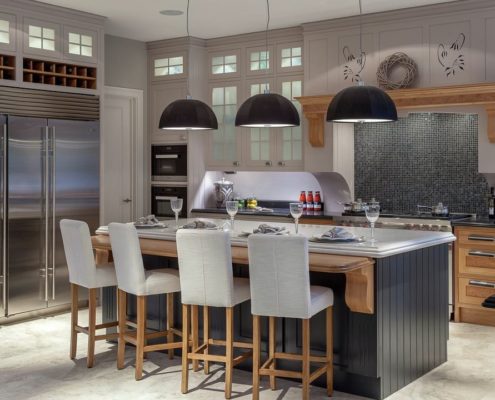 One purpose of an island can be to draw your attention to accent lighting. Especially if you don't have a kitchen table or formal dining room, pendant lights over your island can make the space feel more like a designated eating area rather than just more counter space. Of course, you can add stools to any island, but bringing attention to the center of the room through the use of accent lighting can designate the island as a separate seating entity inside the kitchen.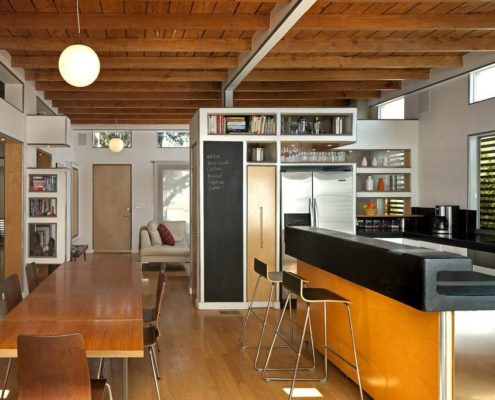 The dual height island is intended to visually and physically separate the bar height eating area from the extra countertop space. This makes it easy to set place settings for the seating area without getting in the way of meal preparations. This is an ideal island for you if you know that you'll be utilizing the space for multiple purposes at the same time.
Changing the Configuration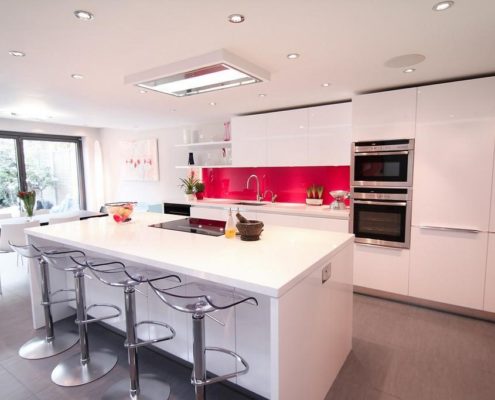 The addition of this island is a great example of how the configuration of the kitchen can be altered without changing anything structurally. Without the island, the kitchen has an one-wall configuration without much counter space at all. With the addition of an island, the kitchen now has the shape of an open galley kitchen, which has countertops on both sides. The addition of this island literally doubles the amount of counter space available, which makes the kitchen significantly easier to work in.
The purposes of a kitchen island in your home are endless. If you're overwhelmed with the amount of possibilities available to you, American Craftsmen is here to walk you through the process of narrowing the choices down to what you need for your home. Give us a call today at 302-757-2657 for a free estimate if you're in the Wilmington, Newark, Middletown, or New Castle areas; make sure you invest the time and energy with the right contractors to make the best possible choice for your home.