In the world of kitchen design, almost nothing is more vital than your choice of countertop style.  Other than your flooring tastes, no other component of your kitchen will have such a significant impact on its atmosphere and aesthetic effect.  Not to mention the more functional, practical aspects such as heat, scratch, and stain resistance.
Let's explore some of Delaware's perennial favorites, along with their advantages and potential drawbacks.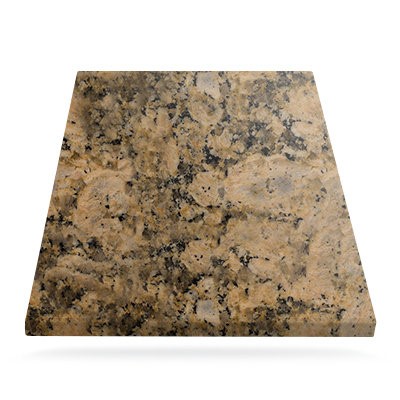 Far and away the most popular selection of all time, polished granite is truly in a league of its own.  This material offers a wealth of incredible benefits, including heat resistance up to 2300 degrees Fahrenheit.
Another thing to consider with granite is its wide diversity of patterns.  As a natural material, the potential patterning of this stone is quite literally endless.  And if you're planning on selling your home, granite countertops may be a wise investment beforehand.  Check out their stellar effects on home values
But some of these same benefits can work against you as well.  The extreme variability in patterning can make slabs difficult to match up.  If you can afford it, one way to guard against this is buying an extra slab or two in case of emergencies.  Not much can endanger this ever-popular stone, but you never know.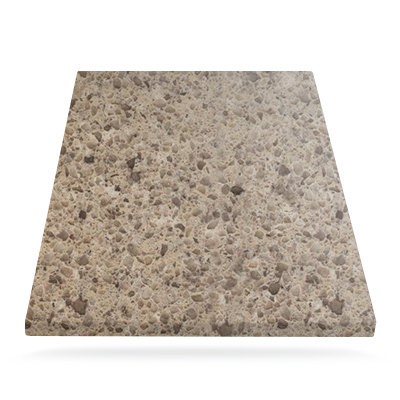 Quartz is an eternal favorite among homeowners the world over.  It's roughly in the same price range as granite, at $50 to $60 per square foot for lower quality tops, and $75 or so for top-tier material.
Quartz is a manufactured product.  This allows for a far wider spectrum of coloration and patterns than you'd find in natural stone.  Quartz is non-porous, meaning it's highly stain-resistant to juice, coffee, wine, and other hard-to-treat liquids.
Because of its engineered nature, quartz can't escape a certain artificial veneer, and this might put some people off.  These individuals would be better advised to seek out granite, or other natural counterparts to quartz.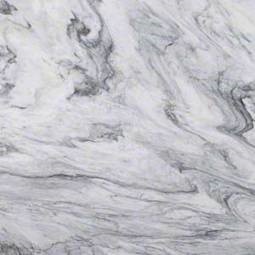 The first thing to consider with marble is that it lacks the scratch resistance of the materials we've covered so far.  It's  also much less stain resistance, due to its porous nature.
But don't let those cons dampen your view of marble's potential.  This material's timelessly sought beauty and brilliant whiteness mean it can boost your home value, in addition to offering a daily dose of radiant beauty.
Marble's price is about the same as granite's, generally speaking.  Though higher prices will obviously accompany the rarer varieties.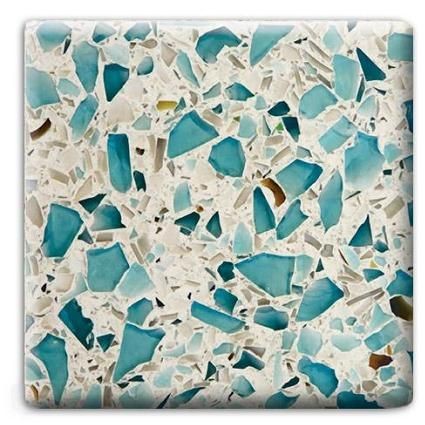 Crushed glass is a newer option on the market, and is growing hotter every year.  The range of colors and patterns is limitless, and there is another layer of variation as well.  Crushed glass countertops can be protected by either an ultra-durable acrylic material, or by concrete.  Both options are striking, to say the least.
This option is also among the most ecofriendly you're likely to encounter.  Many varieties of crushed glass countertops use up to 80% recycled glass
However, be mindful that glass countertops are liable to crack under sufficient weight and pressure, and that acidic substances can permanently mark the acrylic casing.  Additionally, at $50-$100 per square foot depending on your tastes, glass can run the gambit from affordably modest to statement-making.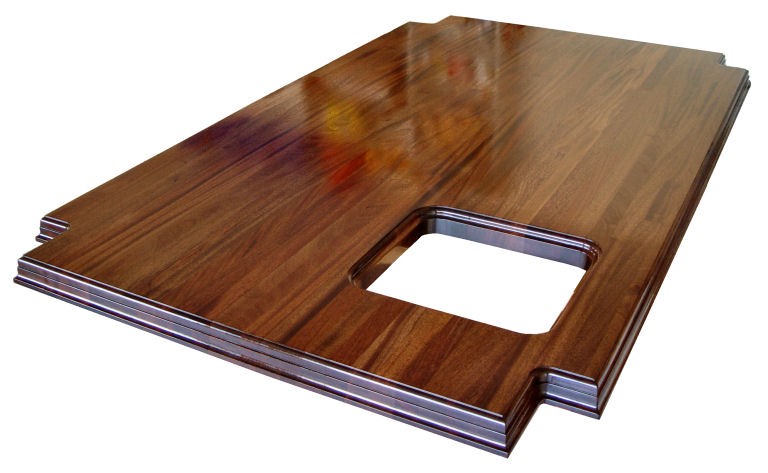 Stained wood offers a warm sophistication not found elsewhere.  It's the perfect complement to any interior style, from traditional to modern and avant garde.  One of wood's primary appeals is its limitless variability.  Cherry, maple, bamboo, and oak barely scratch the surface of your options.
Wood is quickly becoming a more ecofriendly choice.  A movement is afoot in the design world that prioritizes reclaimed and recycled wooden materials, making this a great choice for the eco-conscious.
The cons to consider with wood are pretty much the usual suspects.  If you fail to seal it properly, a wood countertop can trap dust, germs, liquids, and become a bacterial breeding ground.  Wood counters are also particularly vulnerable to water warping, so avoid spills at all costs, and dry them swiftly and thoroughly when they occur.
If nothing here called out to you, don't despair.  With American Craftsmen your countertop options are literally limitless.  From materials to colors and different encasings, the most difficult part of countertop installation is often narrowing down your selections.
Always remember, after your floors, your countertops are the first thing people will notice about your kitchen.  So give us a call today at 302-757-2657 for a free estimate and make sure you invest the time and energy with the right contractors to make the best possible choice for your home.