We know that remodeling a bathroom there are a million ideas running around about how you should renovate. Your style and design are incredibly important to you and we are here to help you find your look. Shower enclosures are one very unique way to show off this look. There are plenty of different kinds so let's jump right into a few different types.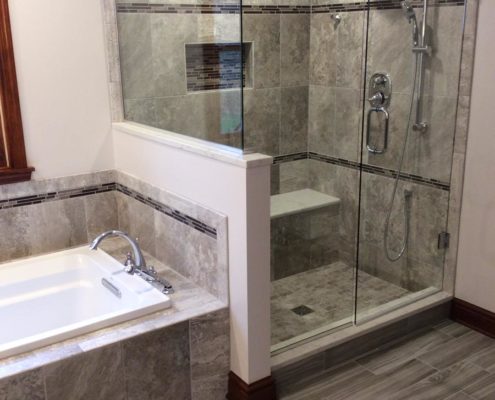 One way to make your bathroom stand out without much work is to just change that old shower curtain. Getting a sliding glass shower door can really stand out and look good. With little maintenance of a bit of cleaning with normal chemicals you can really get a sleek, airy look for your bathroom without breaking your wallet. One BIG plus for these are that they can be customized to fit any space. This means you can really show off the shower and still have room for your other bathroom fixtures.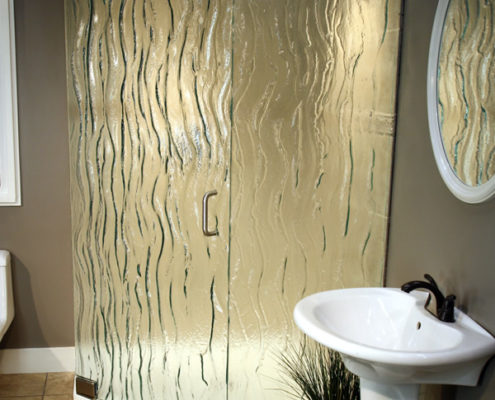 Some people like the idea of the sliding glass door but would like a little more privacy inside the shower. Having a textured glass door is really your key to happiness. There are tons of different kinds of textures out there to fit your style. These again can be customized to fit your bathroom's size.  These are also easy to clean and simple to install.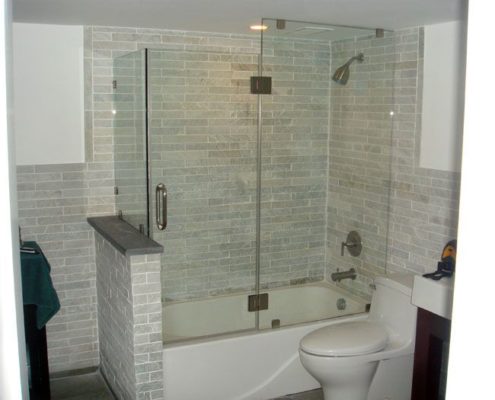 In many homes there is no room to have a tub and a shower, having an alcove tub is a simple way to resolve space issues. With that comes the special case of adding a tub enclosure.  You can find a sliding door like the one above but for your bathtub or give it a little fun and add a hinge door to it. They come in all types of glass from textured, to frosted, clear. Even have some fun with it and combine them for an exciting, fun look.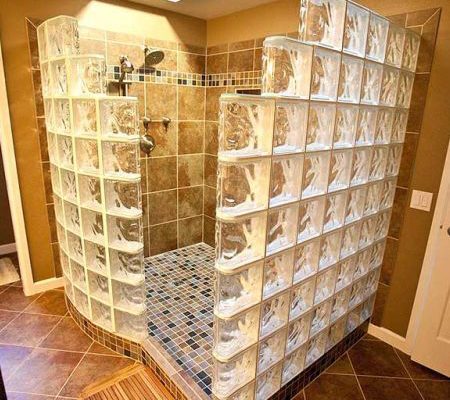 If you have a fun side and room to spread out, a glass block enclosure might be a good solution to your bathroom renovation. Glass blocks are as versatile as it gets with enclosures so you can be as creative as you want. They come in all styles, thickness and even color. These blocks have a strong and yet clean sleek look to them.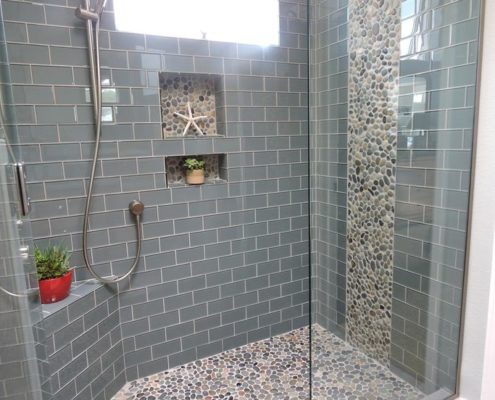 Last but not least on our list is the glass and ceramic This is a timeless look but we don't want you to be fooled and see this as an oldtimers look.You can really show off with tile showers. There are limitless potential of styles and sizes for these tiles to really match your style.  Grab frameless glass door and combine the two for a big walk in shower that you won't want to leave.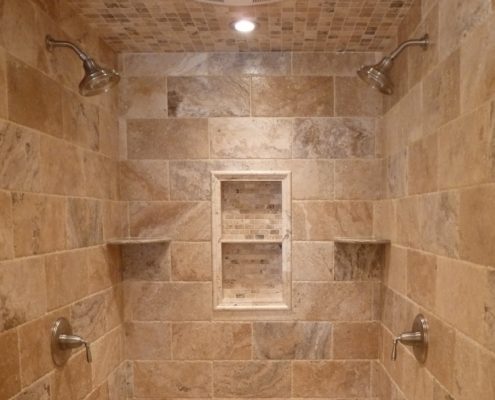 This is a simple idea that gets overlooked. Two shower heads. It might not sound like much but this upgrade really shows you know how to relax! Either having two traditional heads on two sides of your shower for constant stream of water, or grabbing yourself a waterfall showerhead above you for true relaxation.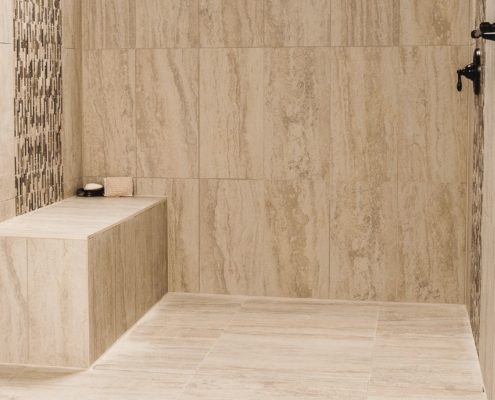 Have you ever been in the shower after a long day and just wanted to let the water run on you, or you're sore from your day and those hard to reach places like the bottoms of your feet just seem so far away?  A bench or seat can really come in handy. After you have a shower bench built in you won't ever want to go back to a normal shower.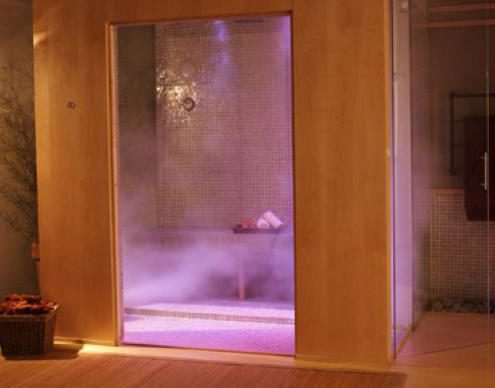 A steam shower might sound like a dream, but these dreams can come true and not break your bank.  Either having a full steam shower built in or just a steam generator can really improve your day to day life.  They are thought to improve your circulation, help with aches and muscle pains and really lower your stress. They are simple to install and can really turn your day around.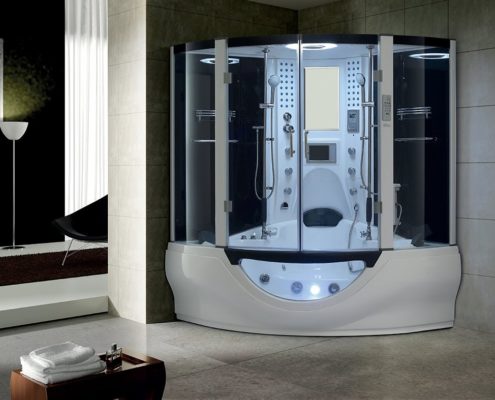 Having a full shower system is really the cherry on top of your new bathroom. These systems can control everything from a touch of a button. They make your bathroom really stand out and can make your shower experience something you won't ever take for granted. They can control, temperature, spray, stream, audio and even the lighting of your shower.
Renovating, upgrading, or building a new bathroom doesn't have to be hard. These ideas are all your own and are here to show your own look. These ideas are here to make your life run smooth in a time when you didn't think they could. You can see that there are plenty of choices and we are here to help you make the right one and see it through to the end.
Give us a call today at 302-757-2657 for a free estimate if you're in the Wilmington, Newark, Middletown, or New Castle areas; make sure you invest the time and energy with the right contractors to make the best possible choice for your home.