6 Kitchen Remodels That Pack Stellar Returns
For most of us, our kitchen is the very core of our homes, and one of the nexus points of social activity.  Given all this, it's hugely important to most homebuyers that their kitchen be aesthetically pleasing, reliably crafted, and socially inviting.
These 6 kitchen remodels will help you maximize your ROI when it comes time to sell, for various levels of investment upfront, depending on your current means.
When selecting a kitchen upgrade for your home, remember to be mindful of your residential area, and what the people in your neck of the woods tend to value when purchasing a home.  Humanity's love of kitchens is universal.  Our exact aesthetic and practical preferences?  Not so much…so if you're remodeling with stellar returns in mind, due diligence is called for.
1. Install a New Backsplash and Fresh Coat of Paint
Your backsplash and walls are one of the most impactful features of your kitchen, if for no other reason than their inescapability.  If you're in the kitchen, you simply can't help being visually affected by them.  This is especially important to consider, since colors are so emotively powerful.
Human beings are emotionally driven creatures, and this extends to our buying habits without a trace of doubt.  Study what's in vogue in your area, and tailor your approach to that.  This is also one of the more creative options on our list.
For instance, consider the effect of light on paint color (in terms of its subjective appearance), and the effect of local weather patterns on light.
That's just one approach, of course.  The customization potential is endless.  And don't forget that there's nothing stopping you  from stacking and combining these remodeling ideas for even higher returns, and the satisfaction of daily beauty in your home.
2. Update Your Kitchen Floor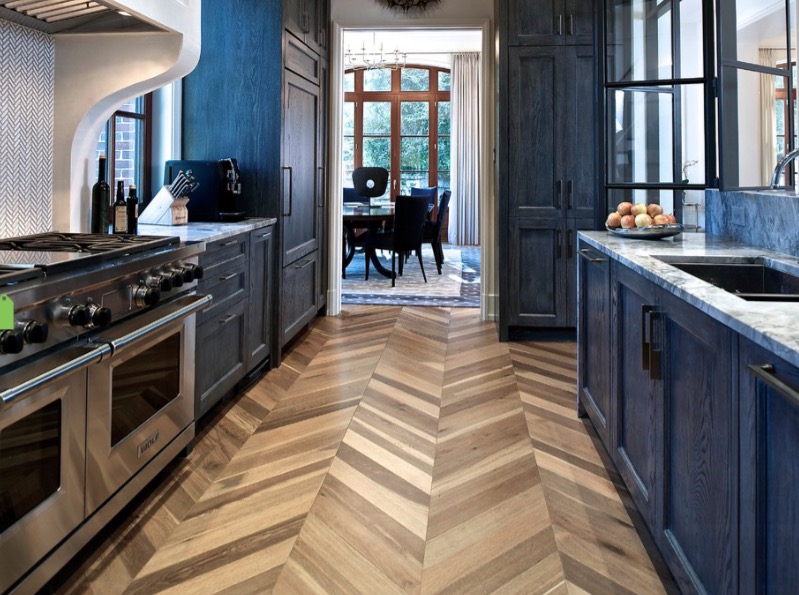 If you're after immediacy of impact, you couldn't do better than a kitchen floor remodel.  After your walls, the kitchen floor is the single largest contributor to the overall vibe and tone of the space.  It has a peripheral impact on everything else in your kitchen.
New flooring also entails more practical considerations than the remodels we've discussed so far.  For instance, if you suspect your kitchen will be especially prone to water damage (based on region, or maybe you have young kids) then engineered wood might be something to consider, as it's far less susceptible to water warping than its forest-extracted cousins.    `
In terms of ROI, hardwood flooring comes out on top, with real estate experts quoting an average of 200%.
3. Install New Faucet Hardware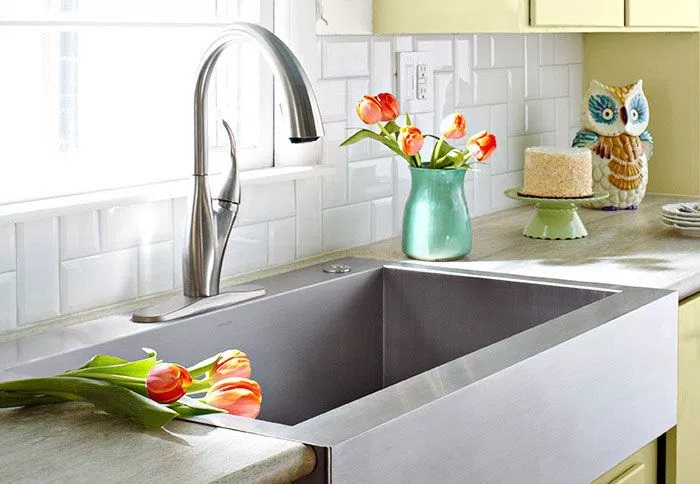 This is another option that carries multiple layers of impact for you and whoever buys your home.  Considerations range from aesthetic quality, to daily practicality, and even savings on your water bill.
Kitchen faucet hardware offers an array of options, from the unassuming to the statement-making.  Whether you go out for a sleek chrome faucet, or a darker, warmer option, remember to match your selection to your paint job, your cabinets, and other aspects of your kitchen.  Aesthetic quality rests in the small things as much as the large.
And don't forget the potential for water-related savings.  Many faucets on the market today offer varying levels of flow to meet your various needs in the moment.  Over time, this small difference equates to surprisingly large savings.
That's also a strong point to consider geographically.  Are you attempting to sell a home in Phoenix, for instance, where water scarcity is an ongoing reality?  Then that definitely might be something to consider.
4. Replace Old Appliances With Energy-Efficient Models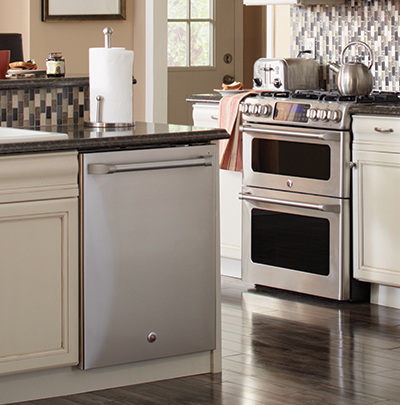 In light of wide-ranging uncertainty over energy costs in the next decade, this option combines foresight, aesthetic value, and daily practicality.
The appliances in a home account for roughly 13% of its overall energy usage, according to the U.S. Department of Energy (DOE).  This means that when potential buyers assess your home, your energy-efficient appliances will represent massive savings to them in the long run.
An energy efficient washing machine will net you an ROI of 20-25%; dishwashers carry a 10% ROI on average, and save up to 10 gallons of water per load of dishes; freezers pack an ROI of around 10% as well; refrigerators come in at 10-20%.
While appliances may lack the triple digit returns of hardwood flooring, we've included them for their built-in strategic value.  Most of the appliances we've listed are projected to pay for themselves within 5 to 10 years, depending on your lifestyle and rate of use.
And we'd be remiss if we failed to mention the stunning aesthetic value of the recent appliances on the market.
5. Resurface Kitchen Cabinets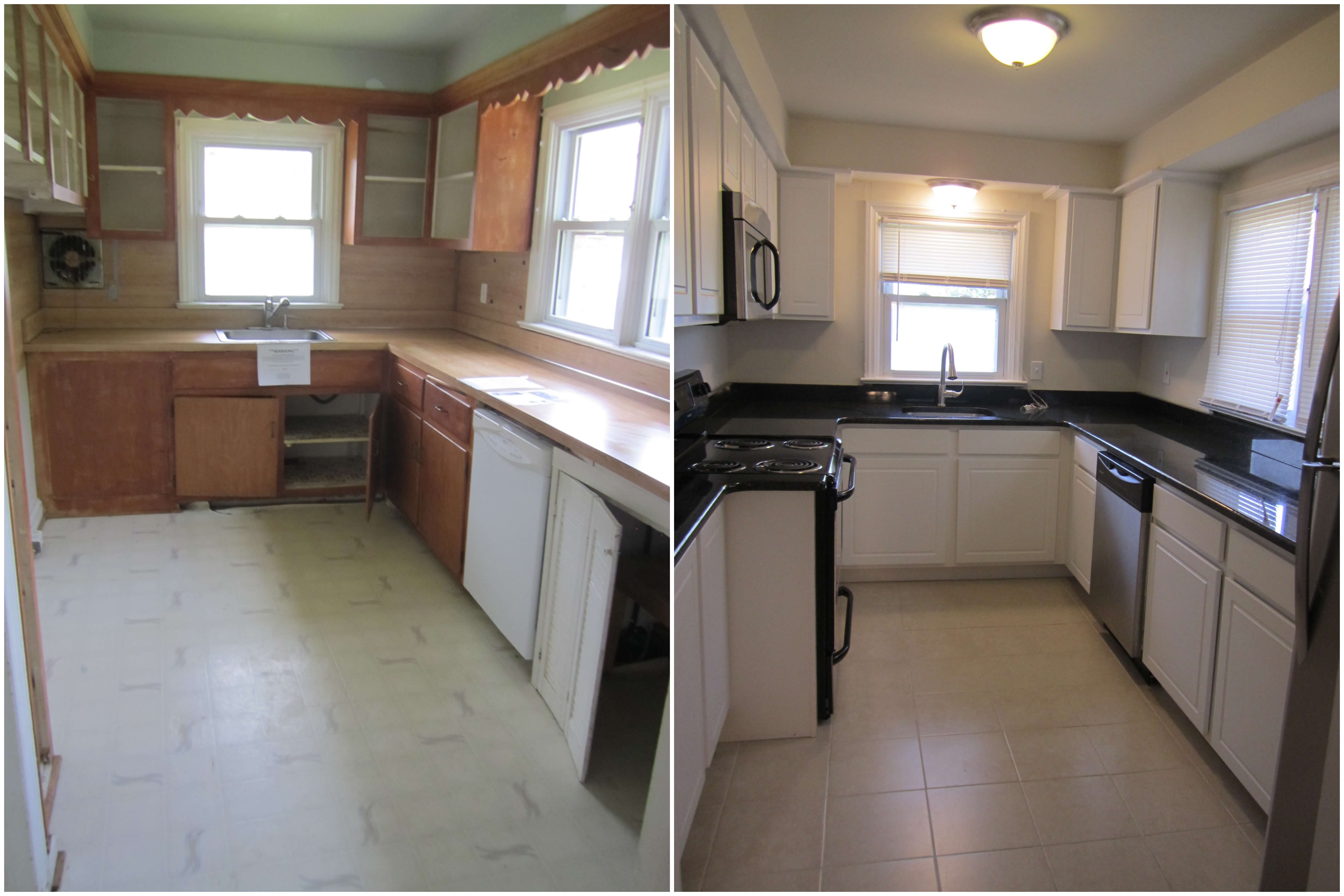 Resurfacing your kitchen cabinets is an elegant solution to worn or outdated cabinetry.  You'll be saving over 50% of what it would cost to replace your cabinets altogether.  And that's far from the only benefit.
Always remember, humans are visual creatures.  Most of the time, we like aesthetically pleasing spaces that make us feel we're living up to our personal tastes and styles.  A cabinet resurfacing project, in addition to being relatively cheap, can turn a drab kitchen into a stunning space to suit anyone's preferences.
6. Upgrade Your Cabinet Hardware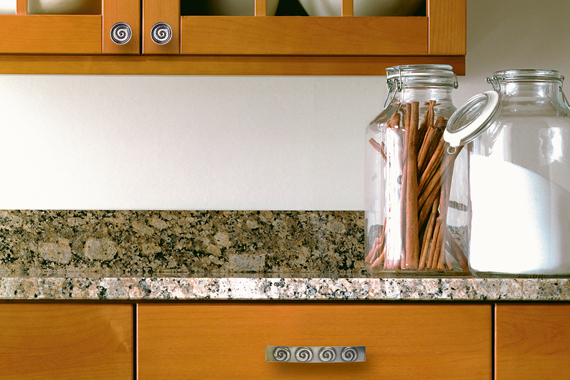 You could switch out your cabinet hardware on its own, or in combination with a resurfacing remodel, to suit your tastes and budget.  Cabinet hardware options run the gambit from inexpensive to kingly.
From warm, rustic dark-wood to sleek metallic pairings, cabinet hardware offers an endless array of possibilities.
This also presents a great opportunity to account for regional idiosyncrasies.  Is your home in a market where it will likely be bought by an older individual or couple?  Keep that in mind when selecting your hardware, and maybe opt for an easy-to-grasp option, as opposed to the smaller, more stylized ones.
You should especially consider combining this with our next tip for the ultimate in cabinet ROI's.
When it comes to kitchen remodels, people prize multiple layers of value.  Can you offer them energy or water savings in addition to aesthetic value, either in the same or multiple projects?  All the better.
Humans are drawn to benefits like moths to a flame.  Whether those benefits come in the form of aesthetic coziness, financial savings, heightened practicality, or all of the above, is up for you to decide.
Always remember, the kitchen is the most important room in your house.  So give us a call today at 302-757-2657 for a free estimate and make sure you invest the time and energy with the right contractors to make the best possible choice for your home.