10 Remodeling Projects with the Highest Return On Investment
Are you selling your house in the near future and looking to maximize your profit?  Or perhaps you're simply beautifying your home for the coming years, but want to maximize your return on investment (ROI) if you ever needed to move elsewhere.  Either way, these 10 remodeling projects will optimize your ROI (and be a gorgeous addition to your life).
1. Kitchen
&

Bath Remodels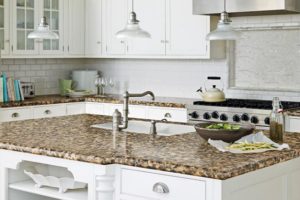 Kitchen and bath remodels pack one of the higher ROI's on our list, and it's not difficult to understand why.  In Baltimore, kitchen and bath remodels carried an average ROI of 182% when it came time to sell.
Remember, when looking to maximizing ROI, always plan along the lines of what people value most.  (In this instance, we've targeted comfort.)  Human nature and psychology do not change…use them as factors to increase your profitably.
2.
"

Curbside Manner

"

(Including Window Upgrades)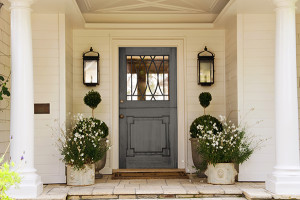 No one wants to live in an eyesore.  That should go without saying (but sadly, say it we must).  It's worthwhile here to remember the words of major real estate veteran Dick Gaylord: ""If all your remodeling is on the inside but the outside of the house is challenging, you'll never have a chance to even show the inside."
Think long and hard about that one.  Even simply updating your siding or touching up the paint could be that needed push that will get buyers through the front door.  Remember, we're thinking strategically here, as well as trying to create stunning homes.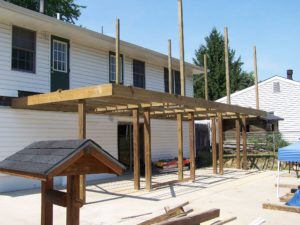 Think of everything this represents to a potential buyer in the future (and to you and your family in the present).  Space to have birthday parties, time together on holidays, a stunning sunset view, and more.  You can go even further and create a screened masterpiece if you're really the "extra mile" type.
Even if your tastes are more modest, you can still expect an average ROI of 102% for a patio or deck installation.  And keep in mind what we discussed earlier, about combining factors to maximize value.  Does your home overlook a stunning line of trees, but the past owners never thought to install a deck?  It might be time to right their wrongs (and reap their missed profits).
We're leveraging psychology again here…playing off of what people desire and enjoy most.  Whether you increase the spaciousness of your real estate (anything from an extra room to a guest condo) or your yard space, you're satisfying a primal, innate urge for "one's own space".  That's a powerful drive right there.
According to the National Association of Realtors, every 1,000 feet added to a home's size brought a price hike of 30%.  Not quite as lucrative as bath remodels, but certainly a solid choice (especially if you're thinking about combining any of these ideas…which we strongly recommend).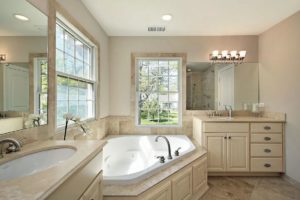 In choosing a bathroom addition (distinct from a remodel), you'd be appealing to several psychological angles at once. Comfort, most definitely (people love having to only walk mere steps to the bathroom).  But also a certain "je ne sais quois" factor of grandeur and completeness of design.
The ROI for bathroom additions usually comes in around 50%, so you can at least expect to recoup half your expenses.  But as always, keep your finger on the pulse of local tastes and values around real estate.  You could pull in much higher returns in certain areas.
Out of the gate, this is definitely one of the pricier options on our list.  But again, you're basing your decision around delivering what people want.  And that's what brings the highest returns come payday, especially in higher-end markets where luxury is at a premium.
Plus, if you can fit in an extra bathroom or bedroom down there, you will greatly increase your potential resale value.
7. Capitalize on Local Activities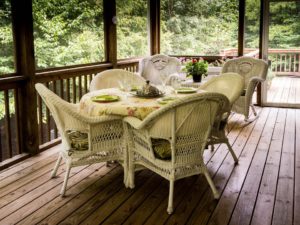 Are you in an area where certain activities are reliably and widely practiced and valued?  Think a screened in porch for sharing a bushel of crabs with your friends and family on those warm summer nights. Or you could install a new home theater to have friends over the next time the Eagles play.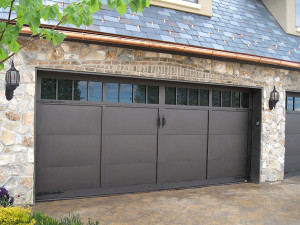 Everyone loves pulling into their driveway and marveling at a gorgeous pair of garage doors.  It's how we're wired.  That simple act imparts a feeling of comfort, warmth, and naturally draws you into the house itself.
The ROI for custom garage doors is stellar, clocking in at around 90%.  So you're basically guaranteed the vast majority of your investment back, with a great shot at some profits as well, depending on market conditions.
9. Manufactured Stone Veneer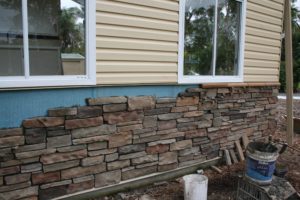 We previously mentioned new siding installation, or updating your paint as examples of exterior renovations.  And those are certainly solid ideas in their own right.  But stone veneer takes things to another level entirely.  Stone veneer imparts an air of stately sophistication, and people will pay dearly for that…
Your average ROI for stone veneer installation sits just north of 92%.  This is another instance where a little strategy could lead to huge profits.  What "side factors" might there be in your neck of the woods that would make stone veneer even more valuable?  Would you be the only stone house for miles?  Uniqueness pays when its classily rendered.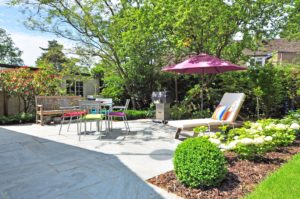 It's been proven in a multitude of studies that the lush greenery of grass and trees is of genuine psychological benefit.  Green is even the most subjectively restful color to the human eye.  (We're leveraging innate psychology in a big way again….)
Which is why it's no surprise whatsoever that a committed upgrade in your landscaping could easily result in returns of 105% or more.
No matter which of these ideas you pursue, it's always in your best interest to realistically assess your situation.  Do you daydream about installing a marble bath, but your siding has grown discolored or your paint has lost its luster?
Balance and realism are your best friends here.  Remember, if you can't wow people with your home's exterior, your chances of getting them inside to marvel at your marble bath are basically nil.
Contact Us
American Craftsmen LLC
Est. 2005
Phone: 302-757-2657
Address: 309 S. Walnut Street,
Wilmington, DE 19804
Email Us: Click Here
Hours of Operation
Monday: 9:00am - 5:00pm
Tuesday: 9:00am - 5:00pm
Wednesday: 9:00am - 5:00pm
Thursday: 9:00am - 5:00pm
Friday: 9:00am - 5:00pm
Saturday: By Appointment Only
Sunday: By Appointment Only
Additional Info
Free Estimates
We Accept Credit Cards
Visa | Master Card
Discover | American Express
State of Delaware
License #2005206271
New Castle County
License #GC4795
City of Wilmington
License #7395
City of Newark
License #LC20160000055